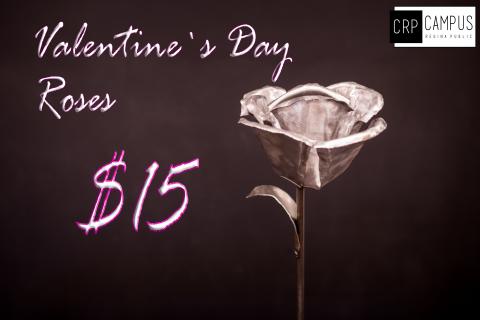 The Campus Regina Public welding  shop will be kicking off semester two with an introduction to sheet metal project in which they will be learning the basics of the tools while producing these special steel roses. 
The class will be selling these roses to the public for $15. The welding shop would like to give back to the community by donating $5 of every rose sold to the Regina Humane Society. 
There will only be 100 roses made this semester. You can order your rose by emailing michael.dyck@rbe.sk.ca. The roses will be available for pickup at Campus Regina Public on February 12, 13, & 14th. 
Remember, only 100 roses will be made. You will be helping a charitable cause, helping students learn, and making that special someone's Valentine's Day!