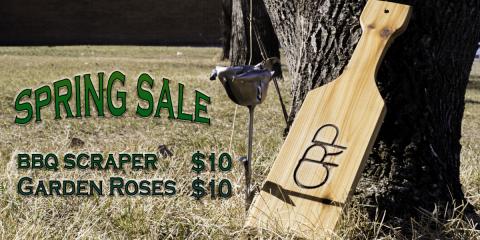 It is BBQ season and you're going to need a new wireless brush. Advanced Construction and Technology has a few scrapers left over and will produce more when you pre-order them. 
The welding shop has a few garden roses left and are looking to get rid of them before the end of the semester. Our previous Valentines Day sale raised over $300 for the Regina Humane Society. 
Both can be picked up in our school office. 
To pre-order your scraper through the office by calling 523-3300.