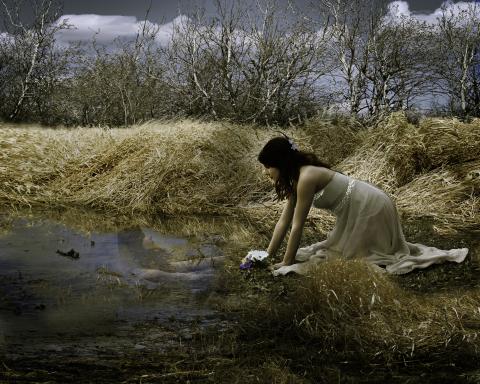 Poetry with a twist! Parents, teachers, and students often wonder how an English class and a cosmetology class can be integrated. This semester our cosmetology 20 program experimented with integrating poetry with hair and makeup. 
First in English class, we looked at conceptual photography and analyzed the artwork of Brook Shaden. Next we looked at various influential songs and analyzed the literary devices and message behind each song. The students then looked at their favorite songs, analyzed them, and found a quote to centralize their visual representation upon. 
They created storyboards and pitched their ideas to the rest of their classmates. Once voted on, and divided into the groups, the students were made over in the cosmetology classroom to look like their imagined creation. 
A couple of photos later, and a lot of Photoshopping, we created three images. 
This is just one way that we try to integrate our English and cosmetology together.