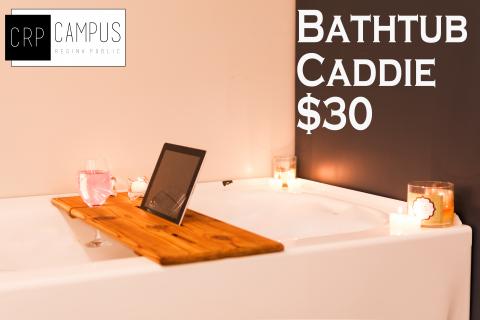 Advanced Construction and Technology class are working on their introductory projects and offering the sale of the Bathtub Caddie. 
These handcrafted Bathtub Caddies come with a spot for candles, a wine glass, tablet, and phone. 
The Bathtub Caddie can be yours today for $30, and can be picked up at Campus Regina Public's main office. 
The class would like to also donate $10 from every Caddie to the Regina Humane Society.